Asaro Farms | Artichoke Spread | 7 oz (190g)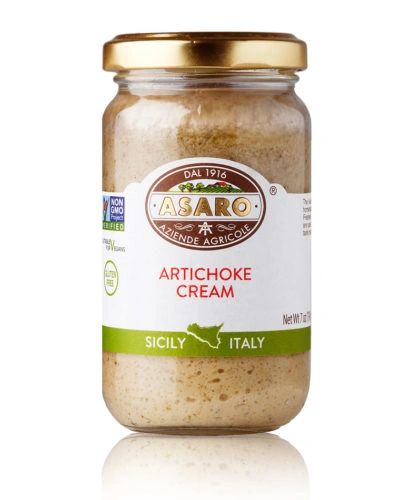 Asaro Farms | Artichoke Spread | 7 oz (190g)
The earthy flavor of our hand harvested Sicilian artichokes is blended here with our finest olive oil, mint, oregano, and Mediterranean sea salt making a smooth spread for any occasion.  This method of pureeing the whole artichoke with our high quality ASARO EVOO is an Italian tradition that carries with it the ancient heart of Sicily, as well as bringing new flavor and new ways to enjoy this beautiful vegetable!
Earthy yet smooth, this natural artichoke spread is perfect for toast, garnish, or as a topping for any protein on you table!
Ingredients:
Artichokes (64.5%), Sunflower Oil (32%), Garlic (6%), Extra Virgin Olive Oil (5%), Salt, White Pepper, Citric Acid.