Nicola Clemenza | Organic Extra Virgin Olive Oil | 500mL (17 FL OZ) Pack of 4 - Harvest 2019/2020 | OLIO NUOVO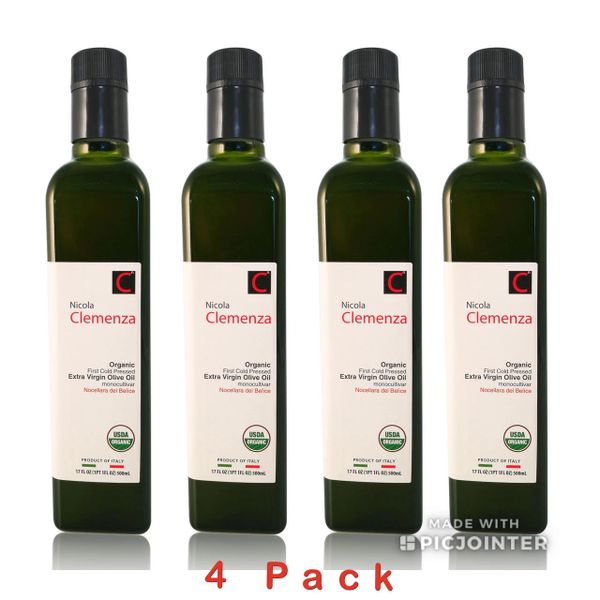 Nicola Clemenza | Organic Extra Virgin Olive Oil | 500mL (17 FL OZ) Pack of 4 - Harvest 2019/2020 | OLIO NUOVO
Our Extra Virgin Olive Oil is produced exclusively from Nocellara del Belice olives.  The olive trees that grow these Italian fruits average about 40 years old, are renowned in Sicily where they sit on the bed of the Belice river.  The soil of these trees is slightly textured like clay, with layers of rick beneath where the reserves of water live. 

Our olive grove is located in Selinunte, near the Greek Archaeological Park, and this is ancient ground – dating back to the 5th Century BC as one of the origins of olive production.  The fresh green olives that grow here are cold- pressed and extracted the very same day they are hand-picked, cultivating oil that is high in polyphenols, and low in acidity.

All our trees are organically fertilized, and no chemical pesticides, or gmo's are used or found in our olives producing organic, authentic, delicious olive oil.