Organic, Raw Orange Blossom Honey | 7 oz (190g)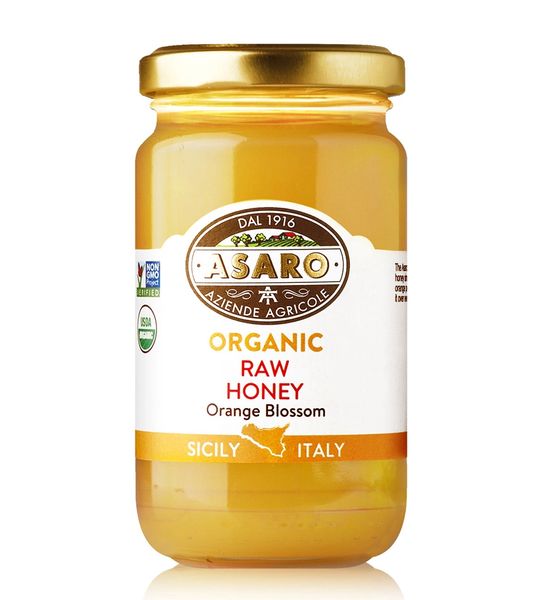 Organic, Raw Orange Blossom Honey | 7 oz (190g)
This organic honey is cultivated from the Sicilian Bees that thrive on the land of Asaro Farms.  Here, we house 2 -3 acres of flourishing citrus trees for our bees to feed from.  We then organically extract the honey from the combs and take the honey in its raw form and jar it, to bring it directly to you.
This raw honey has notes of almond and orange blossom, making it the perfect addition to breakfast, tea,or as a drizzle over holiday sweet frittelle.
Produced from 100% sustainable Sicilian crops
Delicately harvested, and washed by hand on our farm
Freshly picked and jarred within four hours of collection
Conserved with the highest quality of Extra Virgin Olive Oil from ASARO FARMS
Chemical and GMO FREE
The Asaro Family have been specializing in homemade Sicilian products since 1916.  
Ingredients:
100% Honey