Partanna Extra Virgin Olive Oil | 3L - 101 FL OZ | Harvest 2019/20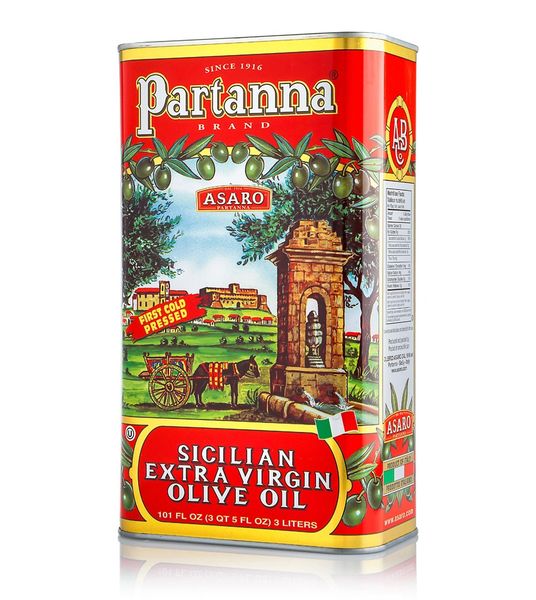 Partanna Extra Virgin Olive Oil | 3L - 101 FL OZ | Harvest 2019/20
This Oil has been produced in Sicily by the Asaro Family since 1916.  For over 100 years, this oil has been made entirely from on variety of olives – the Nocellara del Belice – which have been growing in the heart of Trapani, Sicily for centuries.
These olives give this Partanna Extra Virgin Olive Oil a very rich flavor profile, with earthy artichoke and almond on the nose, a bright peppery finish.
This filtered Extra Virgin Oil is only produced once a year, directly after the harvest in October – and retains a low acidity (about 0.3%) earning it 2 Gold Medals and 1 Best of Class at the LA Country Fair making it one of our most featured, and celebrated olive oils.